Kate at Kate Takes 5 has a fab new linky idea, Listography. What. a. brilliant. idea. I love a good list. I spend lots of time writing them so I can lose, abuse and ignore them.
This week the theme is top five good things about having children. Now this is a list I sometimes lose sight of, so it is very good to come back to it:
1. Children live in the now. After an early morning flight to Spain earlier this year we found ourselves surrounded by grumpy adults in a slow moving hire car queue. Our kids had everyone smiling again as they pushed each other round on their car seats. Kids can create magic anywhere, whereas adults waste time waiting for it to start.
2. The joy of playing. I've blogged a bit about this in 2010. Kackel Dackel and Sindy houses. Need I say more? I reckon you've had enough now of toilet humour.
3. Creativity. I love to paint, stick, glue and glitter alongside children. Children don't give into their inner critic as easily as adults. As a result they are prolific artists who derive huge pleasure from creating.
4. Let's pretend. I love children's unihibited ability to play and pretend. As a Drama teacher I was continually amazed by it. It's something actors spend ages trying to channel themselves back into.
5. Children's stories. Whether in books, in your head, in their head, on stage, film or TV the magical world of storytelling is a fantastic place to visit.
Kate was right, lists do tell a lot about a person don't they? As I do this the kids are half watching Shrek, there are umpteen million paintings drying in the kitchen. One is playing mummies and daddies and the other is wielding an Aquadraw set. It's also been a day with its fair share of stresses, but this reminds me it's so good to pull out the positives.
Looking forward to reading everyone else's lists.
.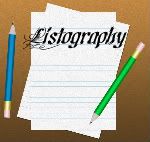 "/>